Bakery on Wheels. Can it get any better?
Life is so much fun when living in a tiny town. It seems to me that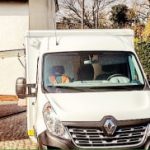 many people, including myself, do not know much about specific things in different countries and sometimes not even their own because the countries are too big to know the details. Therefore, I will write some fun things you might not assume in Germany or wherever I will detect them.
Back home..
Coming home after traveling Thailand was weird as usual when I travel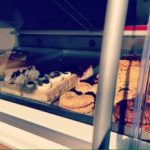 for a longer period. Though this one made me smile once again. I grew up in a village in Germany/Rheinland-Pfalz which has about 1.200 citizens. When people ask me where I come from I usually refer to Koblenz because no one would know my home town… I always point out that we do not have a bakery! Though I have to correct myself. We do have a bakery, just not a common one.
Our bakery comes in a van which stops in our street and village around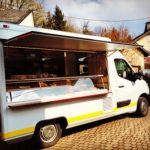 once a week.
Isn't that cute? Would you expect that in Germany?
I really like it and sure I buy some things once in a while.
Cheers
Eva 🙂