Cologne: Places I like
I am living in Cologne as many of you already know. Usually I spend a lot of time exploring the city and new locations… I thought about giving you some suggestions and insights which places I liked and you might want to try them as well. Let me know what you think about the idea of giving you some insights of my favorite places and write me what you think about them once you been there. Enjoy.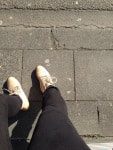 Just had a super fun lazy Sunday in Cologne. Have been travelling the last weeks in Thailand and just came back. Therefore I was happy to catch up with a great friend today. We walked around in the sun, had a coffee and cake as well as dinner. Love these lazy days.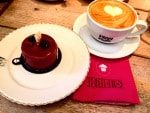 My sweet recommendation: TörtchenTörtchen
Today's recommendation is TörtchenTörtchen which near the city centre. Even if you are in Cologne to shop you are super close to that cute, creative café which has absolutely amazing coffee and cake served by sympathetic staff.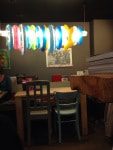 I love creative places like TörtchenTörtchen!