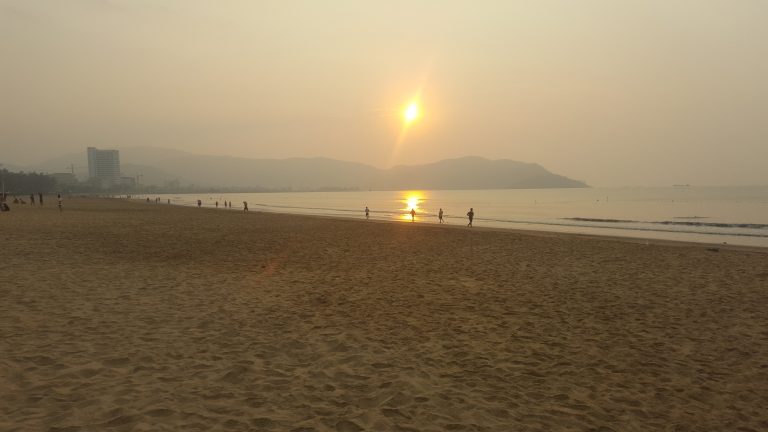 the doctor impressed me and I impressed him
When the doctor came from his early morning swim from the ocean, I was impressed. He had a plastic bag with him to rinse his feed to get rid of the sand. I thought that was super smart as I have never seen someone do it.  I told him that I was quite impressed by his action.
He also impressed me with his great English skills. It was fun that we could speak exchange about our lives. While we were chatting he eventually recognized my wounds and was shocked. He told me that I should go to the pharmacy for some help. For me, it was not a big of a deal even though the wounds were getting a bit [I will not go in detail as it was not nice] worse. I told him that I would not go there and that it would be fine. He was so concerned that he made me walk with him to his home. Until then, he did not tell me that he is a doctor.
When we were at his place he gave me a few cremes and instructions on how to use it. It was super kind of him. Also, the whole chat was just super nice as well.
I am beyond grateful for meeting locals like him. It is so unique and for me always amazing how kind, open, giving people are to strangers. I am blown away.